Applying Bowen Theory to Cases of Substance Use in Families
Workshop Details
Dates:  One 7-hour session, October 14, 2023
Times:  9:00–4:00 pm Pacific time, with a 30-minute lunch break
Location: Delbrook Community Recreation Center, Oak Room,
851 W Queens Road, North Vancouver, BC V7N 4E3.
Price: $135 per person
This in person event has limited space.
---
Workshop Overview
This workshop aims to support Bowen Family Systems students and practitioners in their thinking and work with substance use in families. I will introduce participants to modern substance use models and theories, including the socio-ecological model and the substance use spectrum, and consider how one might integrate a family systems approach with this current thinking. I will also discuss the importance of language in working with such cases and how clinicians can think about and observe their own reactivity to families with substance use concerns. Further, I will share applications of my own clinical work with exemplary cases for discussion.
---
Admission Requirements
A basic understanding of Bowen Family Systems Theory and the core concepts is advised. An overview of Bowen theory is beyond the workshop's scope.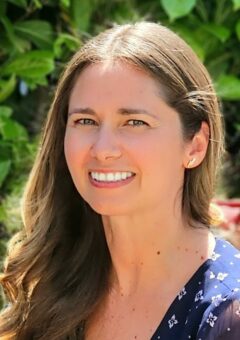 Catriona Remocker is a public health professional and a Registered Clinical Counsellor.  She began studying Bowen Family Systems Theory in 2014 and has applied the theory in her professional work and with her own family for the last ten years. She earned a master's degree in Health Promotion from the University of Toronto in 2012 and spent nine years employed in projects related to substance use and alcohol culture in post-secondary institutions with the University of Victoria's Canadian Institute for Substance Use Research. Two years of her Ph.D. studies focused on integrating BFST into substance use interventions. She authored the resource "Substance Use and Young People: A Guide for Families and their Caring Communities."
.
---
Who is the workshop for:
This workshop is suitable for individuals studying Bowen Theory, clinicians, and practitioners.
---
Learning Objectives
To provide an overview of leading substance use theories and models

To consider how one might apply Bowen Family Systems thinking to families experiencing significant substance use challenges and managing oneself in relation to the family system

To consider applications of this thinking to various real clinical case studies of families in clinical practice
---
Registration
Please use the Eventbrite link to register: Register now.
For inquiries, please email catriona@systemsview.ca.
Important – this in-person workshop has limited seating.
---
Refunds
A refund is available before September 30th, minus a $30.00 administrative fee. There are no refunds after Sept. 30th unless for an emergency, as determined by Living Systems.