Marriage Course:
Ready, Set, I Do
For any couple in a committed relationship
A Systems Approach to Improved Relationships
Ready, Set, I Do is an online marriage course, based on Bowen Family Systems Theory, offering couples a unique perspective on relationships and an understanding of what they can work on individually to maintain a healthy marriage. Please note this couples workshop is not intended for marriage therapy.
---
Course Details
Dates: Nov 13, 20, 27,  2021.  (3 Saturdays)
Times: 10:00am – 11:30am
Location: Online using Zoom
Price:  $200.00 per couple
Click here for the course poster: Ready Set I Do poster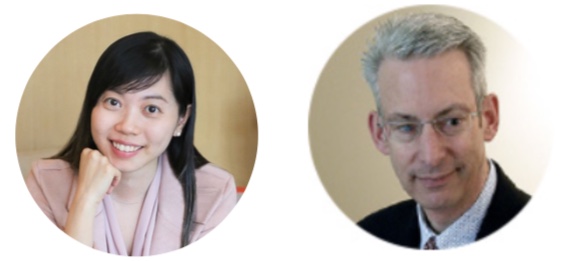 Maybo Lui is a RCC and the founder of Couples On The Road working specifically with couples who are engaged or considering marriage. She believes every couple deserves the opportunity to build a healthy and thriving marriage and wants to help them work towards it from the very beginning. She has advanced training in Bowen Systems Theory and is married to her long-term partner of 14 years.
Dave Galloway is a long-time student of Bowen Theory and resident counsellor for Living Systems. Having celebrated 40 years of marriage he brings a very practical understanding of systems theory to the topic of marriage.
---
Learning Objectives
To learn about a family systems approach to marriage.
To explore how emotional processes in one's family of origin can impact our relationships and our behaviour, especially in important relationships like a marriage.
To learn ideas that can be applied right away to foster open communication and reduce the impact of the inevitable tension that can arise in relationships.
These are the topics to be covered:
Relationship Patterns: Learn the 4 basic relationship patterns that can be found in any marriage or family, but just in varying degrees.
Systems thinking: Understand the importance of not looking at people in isolation from one another, but rather as a unit, in order to get a more complete picture of the situation.
Triangles: Learn the pros and cons of "talking to a friend" about your relationship.
Sibling position: Recognize how we function may be affected by our birth order, and how we can function in a more mature way.
Family of origin: Understand the importance of our family of origin and the impact it can have on our marriage.
Defining a Self: Understand the importance of maintaining a self while being able to relate closely to the people we love.
Do you have more questions about this course? Please send us your questions using the form below.
---
---
Registration
The course fee is $200.00 per couple.
Please use the Paypal button below to submit your course fee.   Be sure to submit your form (see below) after making your payment.
Or you can pay via interact or other methods by contacting: info@livingsystms.ca.
Please note – A minimum of 4 couples are required for this course to proceed, if that is not met, a full refund will be promptly issued.
Once you have registered, be sure to submit your information to us using the following form: Ready Set I DO Info