Family of Origin Workshop
A systems approach to understanding family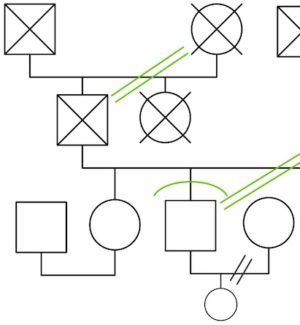 Course Details:
This introductory family of origin workshop is for people motivated to develop and use their family diagram as part of the process of differentiation of self.
CURRENT COURSE IS IN PROGRESS.  NEXT COURSE IS IN SPRING 2024.
Dates: Spring 2024.  TBD
Times: 1 pm – 3 pm
Location: Online using Zoom
Price: $300.00
Course brochure: Click here.
Leila Howard has been studying and applying Bowen Family Systems Theory and Therapy to her own life for 17 years and in her clinical work for 12 years. She is a Registered Clinical Counsellor and the Business & Finance Director with Living Systems Counselling. She has taught short courses in Bowen Family Systems theory over the years and has a background in Human Resource Management.

Family of origin workshop overview:
Participants will explore their own family as an emotional system, for recognizing patterns of reactivity that govern the lives of family members, and for observing the family as it adapts to life events. Knowledge of family history can be an advantage for problem-solving, learning and functioning (Harrison, 2018).
Who is this workshop for:
This small group is for mental health professionals or the public.
Purpose:
The purpose of this workshop is to provide opportunities for group members to expand their thinking on applying Bowen Family Systems theory to their own lives.
Structure:
We will briefly review, in the first meeting, the eight interlocking concepts and the family of origin framework. The instructor will present her own family of origin work. The second session will provide an overview of working on differentiation of self in the context of your family of origin work. The remaining sessions will include participant presentations and discussions.
Requirements:
Participants will have prior experience with Bowen Family Systems theory whether through a course, reading, personal experience, or a combination. The book "Family Diagram and Family Research: An Illustrated Guide to Tools for Working on Differentiation of Self in One's Family" by Victoria Harrison is strongly recommended.
Family of origin workshop registration:
Confidentiality Agreement: We will ask each participant to sign a participant contract, including a confidentiality and liability waiver form.
CURRENT COURSE REGISTRATION IS CLOSED. NEXT COURSE DATES TBD FOR SPRING 2024.
Please use this Eventbrite link to register: Click here.