Celebrating our 50th Anniversary!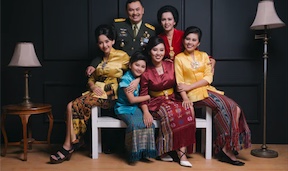 1 to 1 coaching to restore a parent's confidence in their capacity to assist their struggling child or adolescent.
Parents are not to blame for their young person's difficulties since many complex factors contribute to symptom development. However, parents can play an important part towards symptom reduction by adjusting how they interact with their young person
Important Coronavirus Update
Living Systems is aware of the financial impact that the pandemic may be having on families. We provide an income adjusted fee schedule: if your income has been impacted please ask your counsellor to adjust your fee. Living Systems is recommending that all clients use our phone/web video meeting option if provided by your counsellor.  Please contact info@livingsystems.ca should you have any questions or concerns. 
Please note: Living Systems is not a crisis centre.
If you are in crisis or having suicidal thoughts, please contact the Crisis Intervention Centre of BC at 604 872 3311 or 1 800 784 2433 or call a trusted friend or family member.
Living Systems Counselling is a leading provider of counselling, training, education, and research based on Bowen family systems theory in Canada.
Our counsellors have assisted thousands of individuals and their families to function more effectively in relationships and in life.
Our vision is to contribute to the knowledge of human behaviour from a natural systems perspective. Our mission is to make knowledge of human behaviour from a natural systems perspective available to the community by providing counselling, training, education, and research.
Our Approach
Living Systems Counselling in the Vancouver area, utilizes Bowen family systems theory and therapy to address a wide variety of challenges. This counselling approach can help you think more clearly about yourself and your relationships.
For more information about Bowen family systems theory see: Introduction to Bowen Theory.
As a non-profit organization we offer counselling to all, regardless of age, sexual orientation, religious beliefs or income levels.
To book an appointment (onsite, online) or inquire about counselling – No doctor's referral required unless requested.
Sign up for Conference and Courses email list.