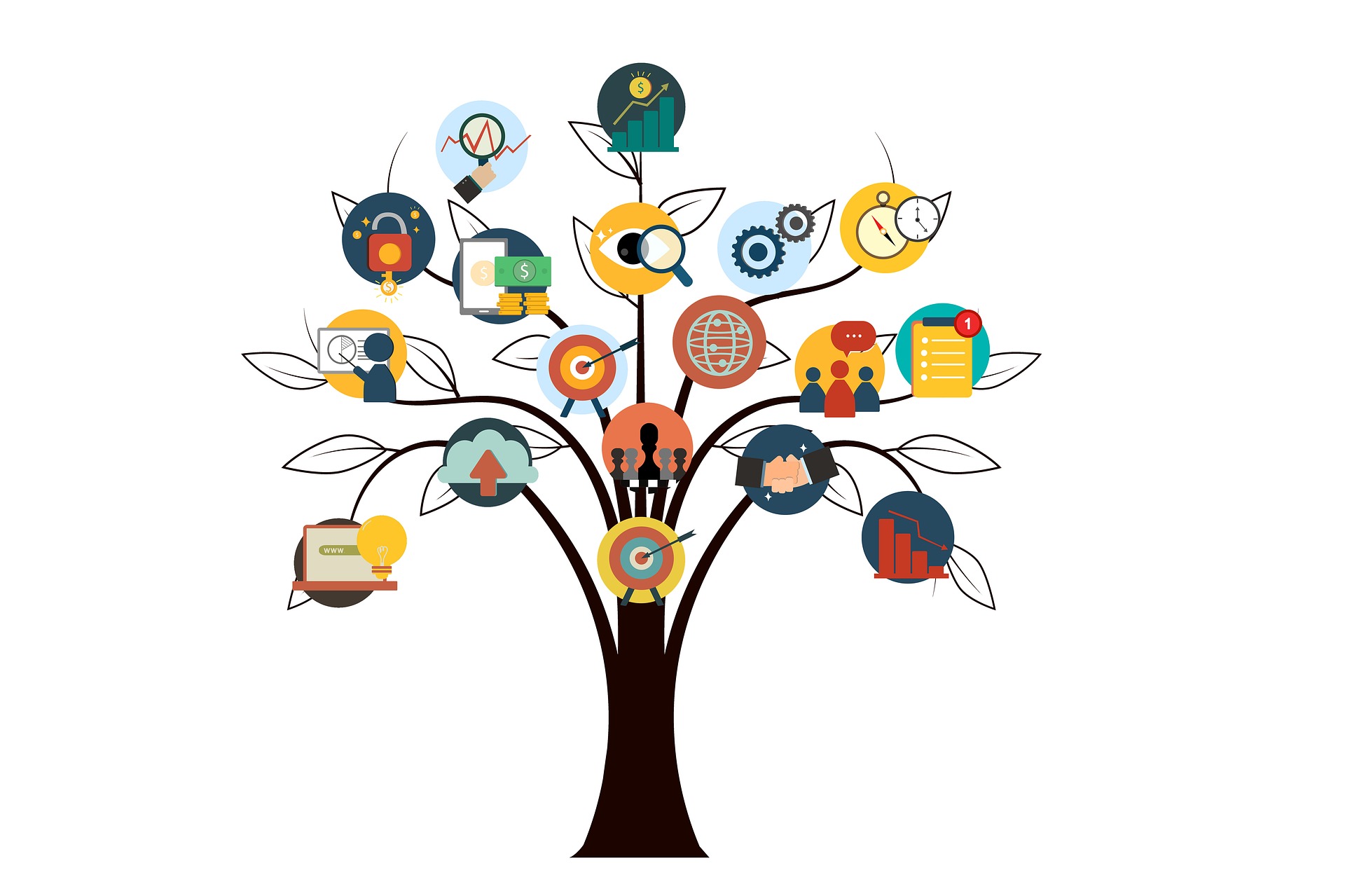 Function UP in 2023
It's that time of year when I think about my intentions for functioning up in the coming year. A systems perspective has me thinking about how I'm functioning in my family and workplace systems. The concept of functioning is an important one in Bowen family systems theory. It came from Dr. Bowen's goal to understand human behaviour by recording what he called functional facts. Function facts are what independent observers might record about an interaction between two or more people. For example, a parent, after having an argument with a child, then complaining to their partner is a function fact regarding triangles. The content of what they said might be a fact, but we can observe their behaviour of talking to a third person objectively. Dr. Bowen and his team did this over a period of five years during his NIMH research project with families.
Dr. Bowen wrote:
"Systems theory attempts to focus on the functional facts of relationships. It focuses on what happened, how it happened, and when and where it happened insofar as these observations are based on fact. It carefully avoids man's automatic preoccupation with why it happened. This is one of the main differences between conventional and systems theory." (1)
Another aspect of "functioning" is that problems are understood as a way of functioning in response to the system. A person's functioning adapts to fit with the system's overall functioning. In turn, this influences how the system functions. Several critical points follow from this. One is that my behaviour, how I'm functioning, is an adaptation in response to the systems and allows the system to function the way it is. Two, this is MY functioning. The system didn't make me do it, even though it might not feel like that in certain situations. Thus, I can change my functioning. Three, my functioning is really the only thing I can change. Four, if I change my functioning by definition of how systems work, the system will change.
In whatever manner you want to function up, start with the premise that currently, you are merely functioning "as if" you are functioning down. You are not broken. Functioning can change. A person can function differently. But it takes reality-based conviction for the person that wants to change. For example, if an individual wants to have a more open connection with another family member, they must be prepared to be open themselves and attempt to connect consistently. They have to have the conviction that they want to behave differently (regardless of what the other person does).
Function Up Goals
To function up one's goals must have two important qualities. As mentioned above, they must focus on the part I'm playing and how I want to be different. Goals are about MY functioning, my behavior, and no one else's. I'm not trying to be different in order to change another person. My goals should not impinge on others. For example, one might want to reduce their drinking as a response to stressors in their life. That doesn't mean there is no alcohol in the household. It SOLELY means the individual is going to cut down on THEIR drinking. They don't get to impinge their goal on everyone else. If other's agree, of their own free will, then fine. But my goals to change should not be contingent on others changing as well.
The concept is that I'm working to be a more responsible self. So functioning up is about how do I want to BE in the world. How do I want to show up each day or in certain situations? Regardless of how others show up. Functioning isn't a 'deal' you make with the system. I function up because I want to be different.
Conviction is the Key.
One generally functions at a particular level because of the emotional forces at play in the system. So one needs emotional force to function differently. I believe this emotional force, this "umph!" comes from objective thinking about what I want to change and developing the conviction to do that. I believe people don't change unless they really want to, which comes from conviction. One must be convinced (for themselves) that one needs to change to develop conviction. That conviction provides the emotional umph to continue despite how the system reacts.
Focus is on Self.
Function-up goals have a focus on self and not on others. They are "how to be for self without being selfish," as Dr. Kerr would say. A responsible self doesn't let others do for them what they can do for themselves. They also don't do for others what others can do for themselves. The other half of Dr. Kerr's quote is "how to be for other without being selfLESS." A responsible, mature self recognizes the interdependence one has with others but isn't selfish nor selfless. Yes, that takes some thoughtful conviction.
Self-oriented goals are not guilt-driven, and they aren't about pleasing others. That involves an "other" focus. If I have guilt or regrets, I should use that to develop the conviction to be a different person because that's how I want to be, not because of others want me to be. For example, would you steal something if you went into a store with no one around and clearly no cameras operating? No, because you, for yourself, don't want to be that type of person. Even though no one else would know, YOU would know.
I believe we can all function up. Nothing is 100% fixed, even though systems function "as if" things are fixed. I always have a choice about how I will function in any situation. I have the response-ability to function in a more responsible manner. For example, there is always room to be less reactive and more thoughtful in my relationships.
It's a new year; I invite you to think and decide for yourself how you can "be for self without being selfish" in 2023.
Thank you for your interest in family systems.
Dave Galloway
dave.galloway@livingsytems.ca
Learn more about Bowen family systems theory here.
Watch this thirty-minute video on variation to reacting to stressful events here.
Bowen, Murray; Bowen, Murray. Family Therapy in Clinical Practice (p. 261). Jason Aronson, Inc. Kindle Edition.